2021/09/28
Medical Fair China 2021 is coming soon!
From November 13, 2021 09:30 until November 15, 2021 18:00

At Suzhou International Expo Center
Jointly organized by Messe Düsseldorf (Shanghai) Co., Ltd. and China Service Alliance of Medical Device Innovation (CSAMDI), China Medical Innovation Forum aims to promote the innovation and development of the domestic medical device industry with an international vision, as well as to inspire the growing exchange and cooperation among hospitals, clinics, R&D institutions, enterprises and the exhibition service industry under the background of innovative development.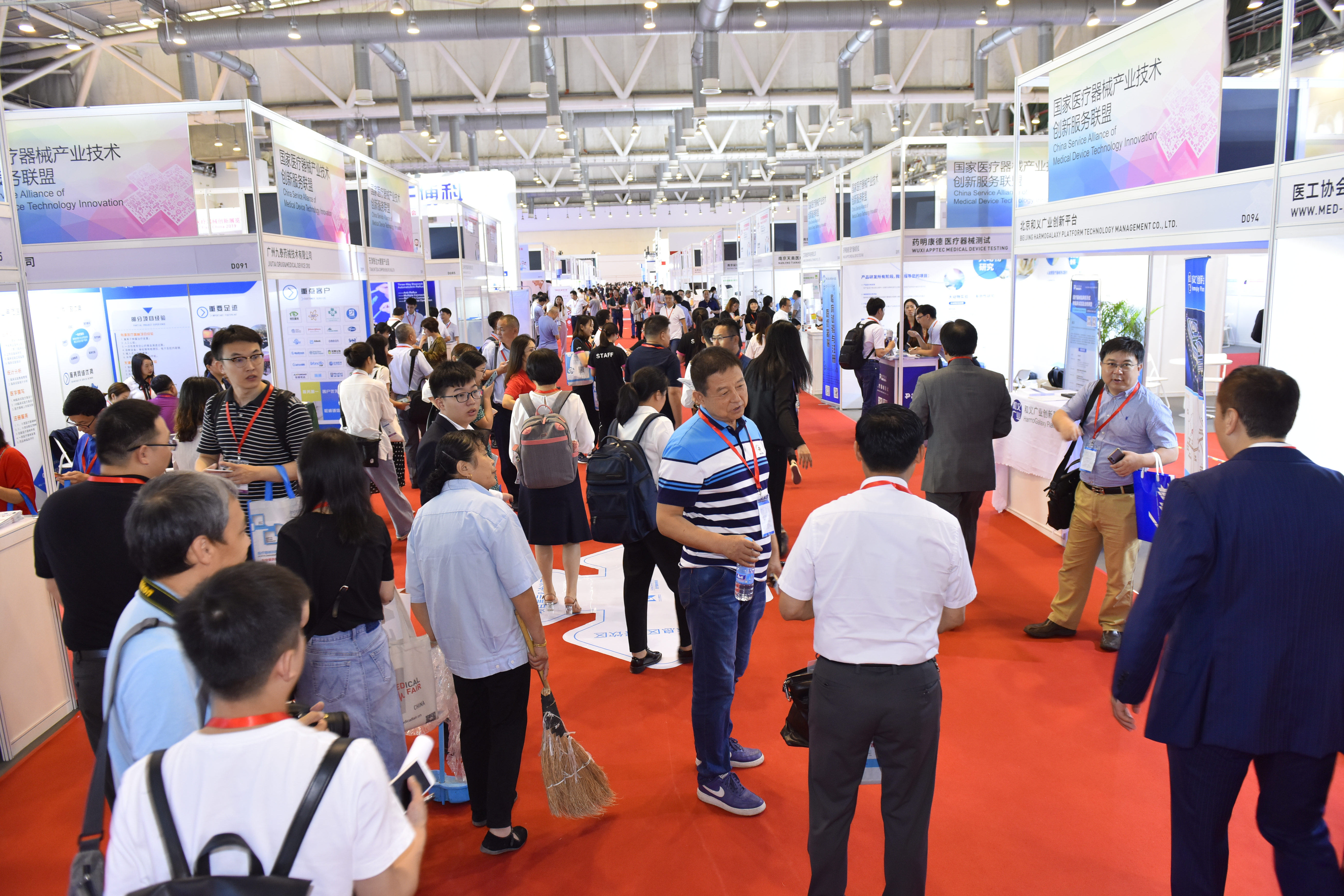 On 10-11 June, the second edition of the Forum concluded successfully in Shangri-la Hotel, Suzhou. There were 47 top speakers delivered keynote speeches during the forum, among which 18 speakers are from overseas countries, attracting 1,268 attendees. New exhibition zone featuring 30 companies was well received by visitors.

Building upon the success of the previous two editions, the China Medical Innovation Forum will embark on a journey of significant enhancements in 2018. As an international supporter of the Forum, Messe Düsseldorf GmbH - organizer of the world's largest medical trade fair MEDICA - has officially announced that the China Medical Innovation Forum will be held concurrently with Medical Fair China from 2018 onward as a member of the "World of MEDICA". Messe Düsseldorf is committed to transferring MEDICA's successful experience and expertise to China and integrating the latest expert perspectives, trade opportunities and market insights into the exhibition in order to help industry players expand business opportunities, open up new markets and ensure maximum benefits of exhibitors and visitors.

207 Exhibitors give consistently positive feedback
5.478 Visitors are excited about Innovations
Concurrent Event Global Device Week matched perfectly

On September 8, the first satellite exhibition of MEDICA in China, Medical Fair China (MFC), successfully came to an end at Suzhou International Expo Center. The exhibition was co-organized by Messe Düsseldorf (Shanghai) Co., Ltd. and China Service Alliance of Medical Devices Innovation, covering a gross area of 10,000 m2, and attracting 5,478 visitors.

207 exhibitors including well-established companies like Mindray, Boston Scientific, Medtronic, WEGO, Shenzhen Lifetech, Shinva Medical Instrument, Flon Group, Fosun, ZTE Biotechnology presented their innovations, solutions, and products at the MFC premiere. Two pavilions plus eight featured zones offered the right platform for discussing innovations and developments.
It's one of the world's leading trade fair for the medical industry, displaying the world's latest medical equipment and innovative technology.

Over 300 domestic and international exhibitors will join the fair to present comprehensive range of equipment, such as medical digital imaging products, optical and electronic products, in vitro diagnostic products, minimally invasive instruments, implantable and interventional medical devices, operating room equipment, laboratory equipment, new medical consumables, first aid and care products, rehabilitation devices and equipment, home medical equipment, smart medical products, software and innovation services.

Show Highlights:
1. The only satellite exhibition of MEDICA in China.
2. Displays the world's latest medical equipment and innovative technology.
3. The brand of all concurrent events, Global Device Week (GDW) brings over 200 speakers, 300 investment companies to lead innovation.
4. FTR4H (Future for Health) Zone builds a business platform between Digital Health start-ups, corporations and investors.

MFC by the numbers:
15 000 visitors
300 exhibitors
15 000 square meters of expo space
Key products to be presented at the exhibition:
Medical digital imaging products
Optical and electronic products
In vitro diagnostic products
Minimally invasive instruments, implantable and interventional medical devices
Operating room equipment
Laboratory equipment
New medical consumables
First aid and care products
Rehabilitation devices and equipment
Home medical equipment
Smart medical products
Medical equipment raw materials, components, accessories and software products

MFC visitors:
Hospitals and medical institutions
Medical device dealers, agents, and retail traders
Universities and research institutions
Medical device R&D institutions and manufacturers
Purchasers and suppliers of medical equipment, raw materials, components, accessories, and software products
Government agencies and associations
Investment companies