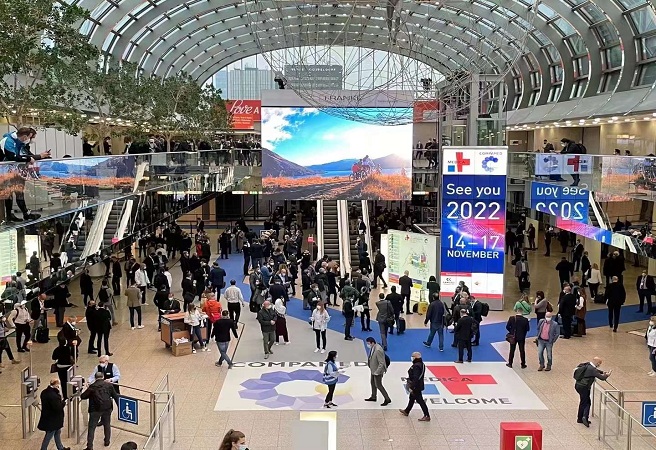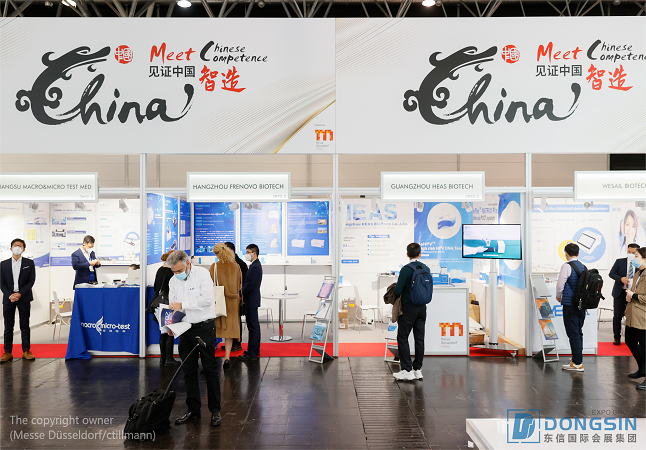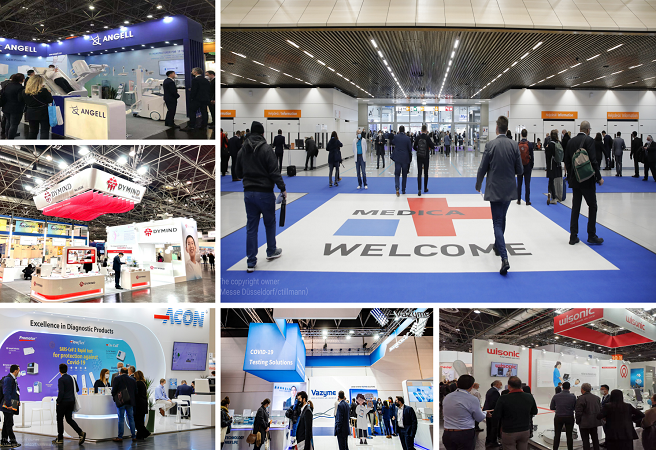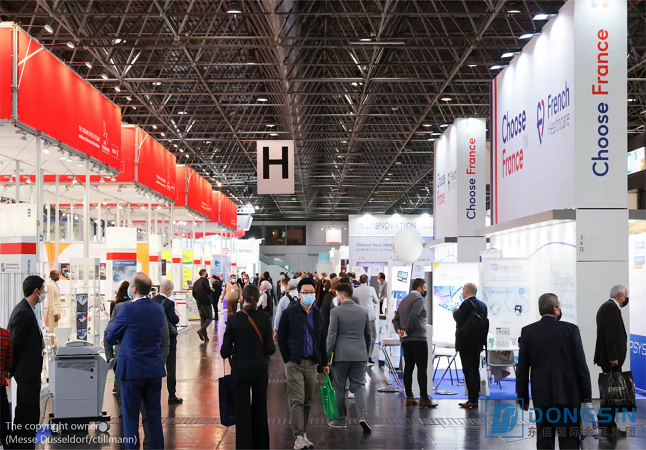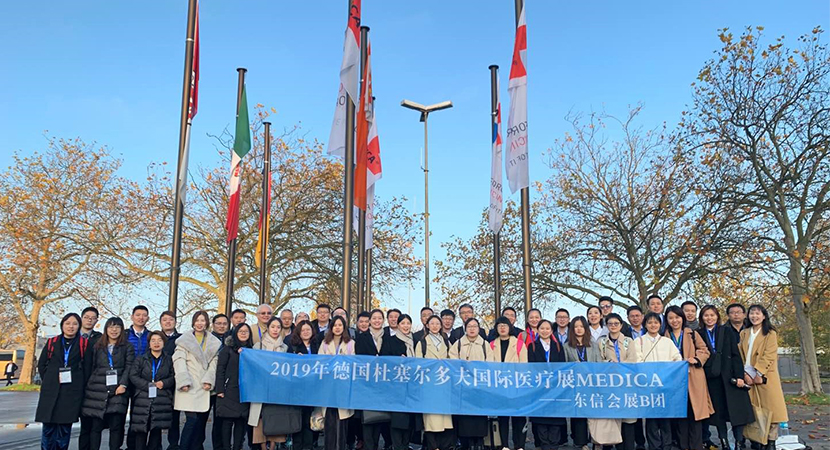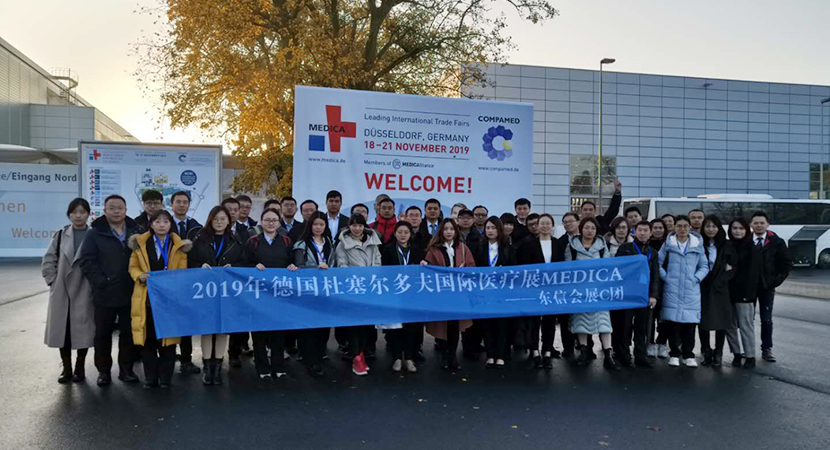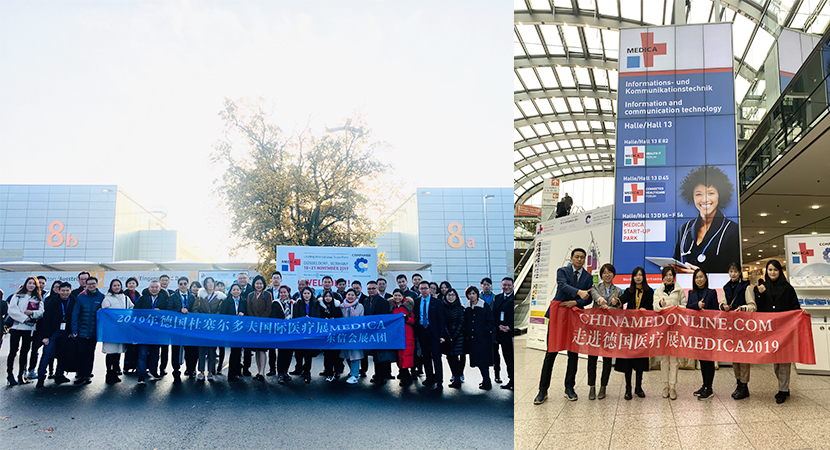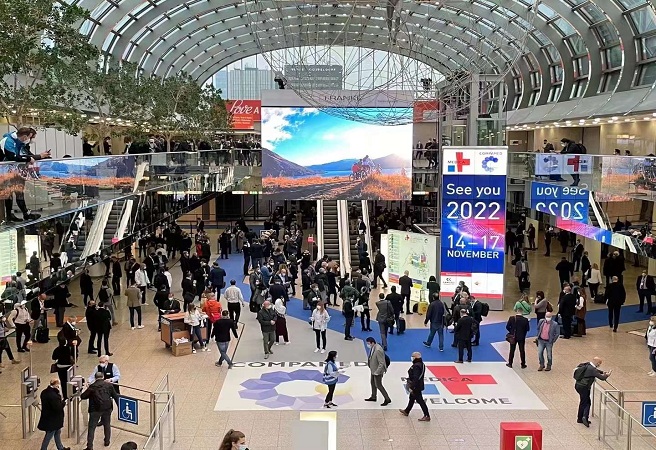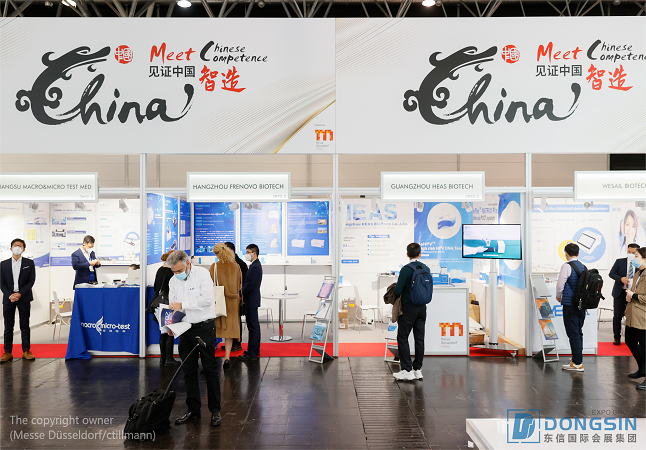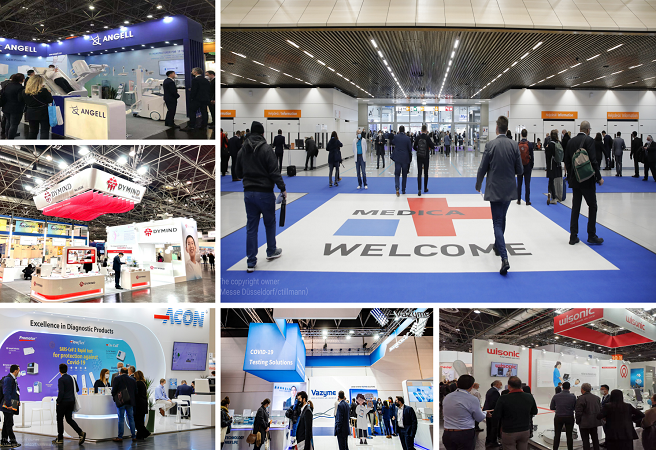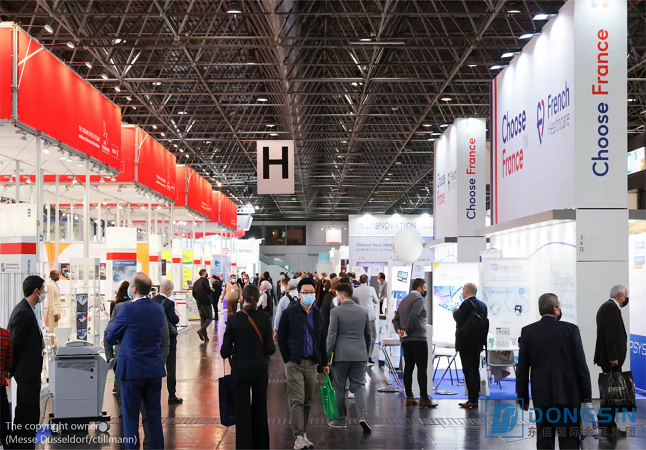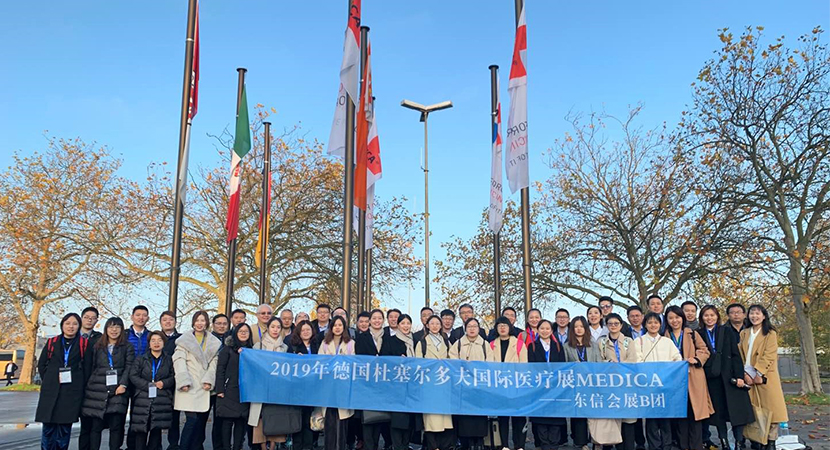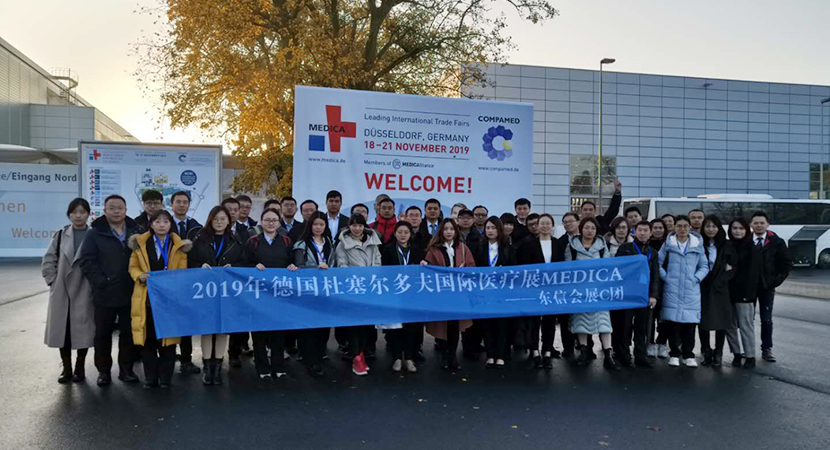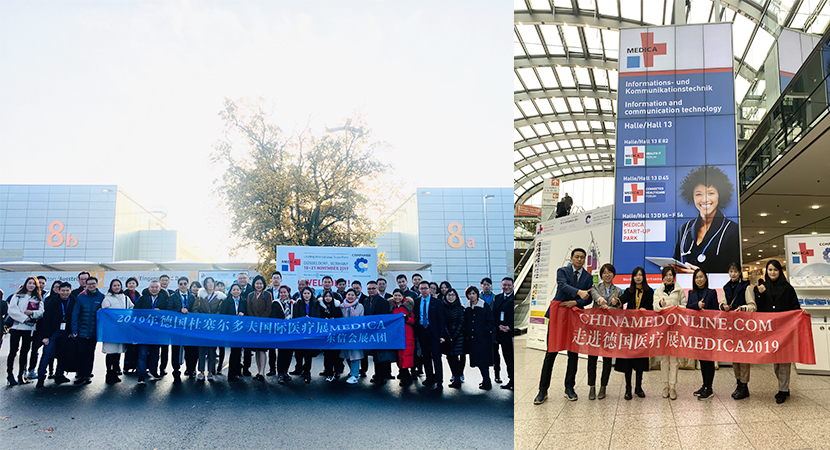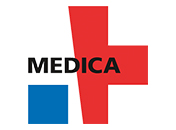 MEDICA
2023/11/13-11/16
Düsseldorf
MEDICA is the world's largest event for the medical sector. For more than 40 years it has been firmly established on every expert's calendar. There are many reasons why MEDICA is so unique. Firstly, the event is the largest medical trade fair in the world – it attracted more than 5,000 exhibitors from 70 countries in 17 halls. Furthermore, each year, leading individuals from the fields of business, research, and politics grace this top-class event with their presence — naturally alongside tens of thousands of national and international experts and decision-makers from the sector, such as yourself. An extensive exhibition and an ambitious program — which together present the entire spectrum of innovations for outpatient and clinical care — await you in Düsseldorf.
In addition to the professional "MEDICA Forums and Conferences" have become an integral part of the trade fair. Forums and several special shows on varied medical-technological topics are concisely presented in the halls as an attractive complement to the trade fair. E.g. MEDICA CONNECTED HEALTHCARE FORUM with MEDICA App COMPETITION, MEDICA HEALTH IT FORUM, MEDICA ECON FORUM, MEDICA TECH FORUM and MEDICA LABMED FORUM. The conferences are the German Hospital Conference (the leading communication platform for decision-makers in German hospitals), the MEDICA MEDICINE + SPORTS CONFERENCE, the MEDICA PHYSIO CONFERENCE and the International Conference on Disaster and Military Medicine (DiMiMED). Another highlight is the MEDICA START-UP PARK whre innovative young comanies present the trends in the medical technology of the future.
Statistics MEDICA & COMPAMED 2022
When reading the figures for the different years, please note that all MEDICAlliance events firstly take place in different rotations and secondly have been partially replaced by digital formats due to the COVID-19 pandemic.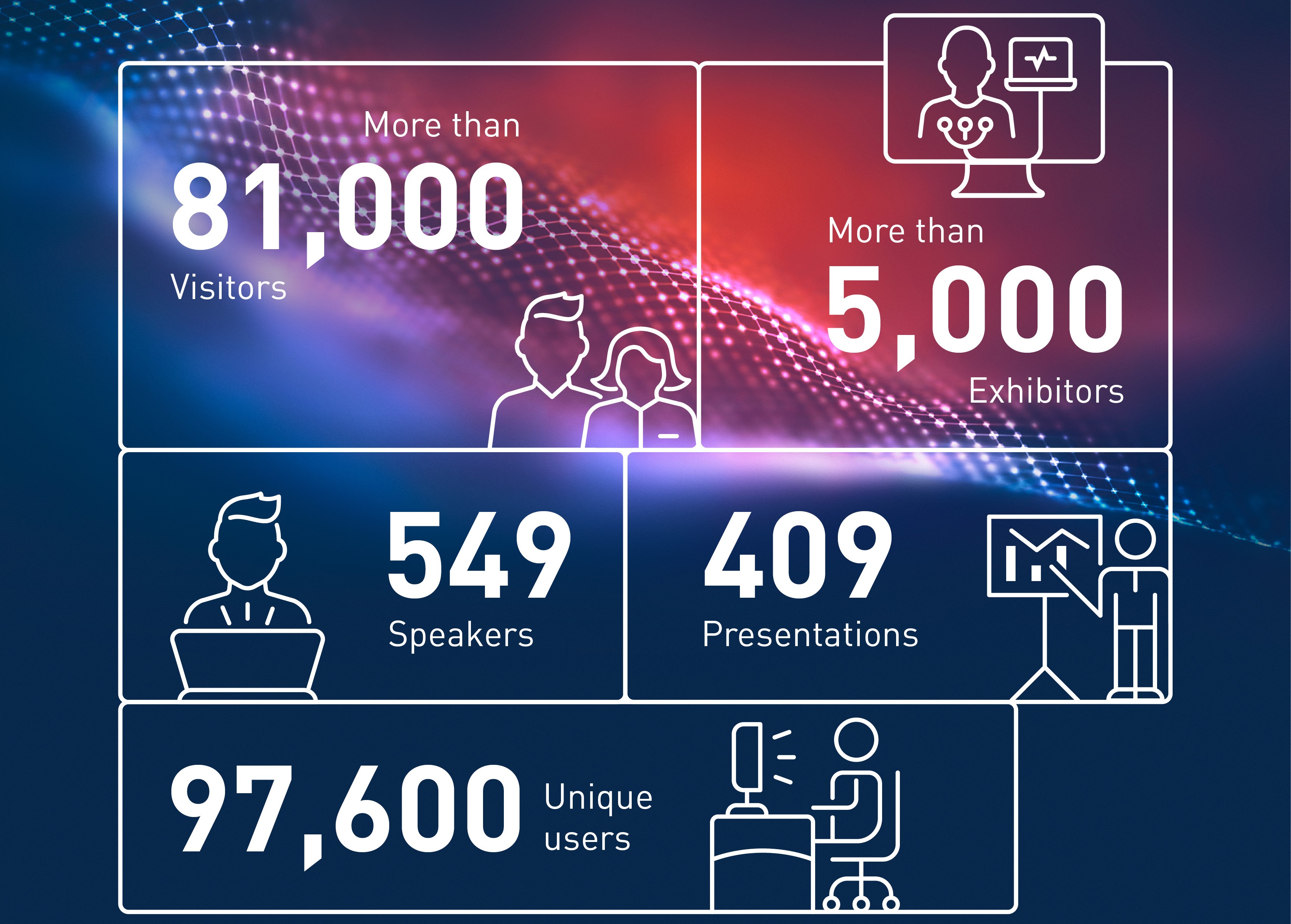 With total sales of over 33 billion euros in 2019, the medical technology industry remains an important and steadily growing cornerstone of the German economy. Due to demographic developments, especially in mature economies, and high healthcare investments in many emerging markets, the industry is looking positively towards the future. The growing importance of health as a commodity and new and further technological developments are also driving the market.
Medical electronic instruments, ultrasonic instruments, x-ray equipment, medical optical instruments, clinical laboratory analysis instruments, dental equipment and materials, hemodialysis equipment, anesthesia breathing equipment, etc.

Disposable medical supplies, dressings and sanitary materials, all kinds of surgical instruments, etc.

Hospital wards, operating rooms, emergency room equipment, hospital office equipment, laboratory equipment, etc.

Health care equipment, home health supplies, physical therapy, plastic surgery, etc.

Information and communication technology, medical services and publishing, etc.
Shanghai Dongsin Exhibition Service Co., Ltd.

Address:Room 706, Building 1, route 1505, Lianhang Road , Shanghai China
Contact person:Dingding
Tel:+86 21-55139199
Fax:+86 21-51686946
E-mail:medica@dongsinexpo.com
*Verification code
Warm reminder:We will contact you within 24 hours (except holidays) for the booking information you submitted.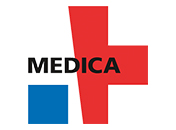 MEDICA
2023/11/13-11/16
Düsseldorf