2020/09/03
Coronavirus vaccine may roll out earlier in US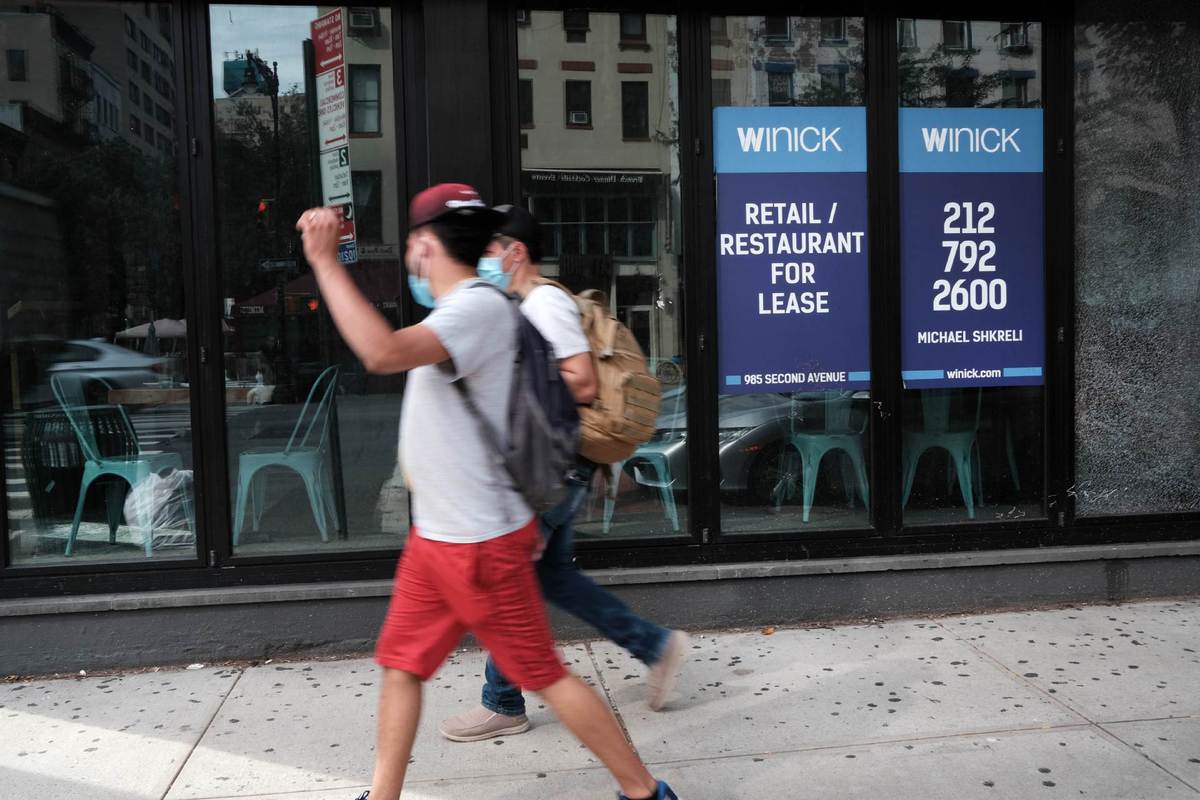 People walk by a permanently closed restaurant in Manhattan on Aug 31, 2020 in New York City. [Photo/Agencies]

The US Centers for Disease Control and Prevention (CDC) has alerted state and local public health officials nationwide to prepare to distribute a novel coronavirus vaccine to healthcare workers and other high-risk groups as early as late October or early November, according to The New York Times.
The notifications were sent out last week, the same day President Donald Trump told the nation during his speech to the Republican National Convention that a coronavirus vaccine may arrive before the end of the year.
In recent days, both Dr Anthony Fauci, the government's top infectious diseases expert, and Dr Stephen Hahn, the head of the US Food and Drug Administration, have said publicly that a vaccine could be available for certain groups before clinical trials have been completed — if the data were overwhelmingly positive.
The possibility of a vaccine by Election Day, Nov 3, raises concerns that the Trump administration is trying to rush the process for political gain.
"This timeline of the initial deployment at the end of October is deeply worrisome for the politicization of public health and the potential safety ramifications," said Saskia Popescu, an infection prevention epidemiologist in Arizona, speaking to the Times. "It's hard not to see this as a push for a pre-election vaccine."
The CDC notice cautioned its plans were still hypothetical and that "The Covid-19 vaccine landscape is evolving and uncertain, and these scenarios may evolve as more information is available."
Fauci told MSNBC that based on the patient enrollment rate in vaccine trials now underway, there could be enough clinical data to know by November or December that one of the vaccines is safe and effective. "Is it conceivable that you could get an answer before then? Yes, it's conceivable," Fauci said.
The CDC notifications outlined plans for distributing two unnamed vaccine candidates — each requiring two doses a few weeks apart — to healthcare professionals, including nursing home employees, along with other essential workers, including national security personnel.
The documents also mention prioritizing vaccinations for other high-risk groups, including those over 65, prison populations, Native Americans and "racial and ethnic minority populations", the Times reported.
Other potential good news came Wednesday from the World Health Organization (WHO) with reports that corticosteroid drugs could reduce the risk of death by 20 percent in critically ill COVID-19 patients.
The WHO's clinical care lead, Janet Diaz, said the agency had updated its advice to include a "strong recommendation" for use of steroids in patients with severe and critical COVID-19.
The findings, published in the Journal of the American Medical Association (JAMA), reinforced results announced in June, when the steroid dexamethasone became the first drug shown to be able to reduce death rates among severely sick COVID-19 patients.
The WHO's updated guidance, published on its website Wednesday, said corticosteroids should only be used in treatment of the sickest patients, and not in nonsevere cases, because "the treatment brought no benefits (in milder cases) and could even prove harmful".
Dr Deborah Birx of the White House Coronavirus Task Force on Wednesday dismissed the notion that the Trump administration was considering a strategy of "herd immunity" — allowing individuals to become infected and eventually immune so that others are less likely to be infected.
"Neither I, nor anybody in the administration, is willing to sacrifice American lives for herd immunity. We'll get to herd immunity through a vaccine and that's the right way to do it," Birx told reporters.
Birx was responding to reports that new White House pandemic adviser Dr Scott Atlas, a radiologist and fellow at Stanford University's Hoover Institution, had advocated for lifting all social and business restrictions aimed at stopping the virus from spreading.
Atlas has argued that the benefits of mask wearing are uncertain, that children cannot spread the virus and that the role of the government is not to stamp out the virus but to protect its most vulnerable citizens.
"I think Trump clearly does not like the advice he was receiving from the people who are the experts — Fauci, Birx, etc — so he has slowly shifted from their advice to somebody who tells him what he wants to hear," said Dr Carlos del Rio, an infectious diseases expert at Emory University.
Iowa State University on Wednesday reversed its decision to allow 25,000 fans into its football season opener against the University of Louisiana-Lafayette on Sept 12 and now will play in an empty stadium.
Ai Heping in New York and Reuters contributed to this story.

(China Daily)